---
Upcoming Classes and Events
---
(See a list of all classes here.)

Webinar, January 5 - March 2, 2019
Optimal Human Beingness
Understanding and Evolving Your Four-Body System
This is the class you will wish you had taken as a child to prepare you for life as a human being! Foundational materials and a prerequisite for many other classes.

Webinar, January 11 - July 19, 2019 New Series of Topics
Letting It All Go!
Releasing Karma and Pain from Your Past
Clear the slate on your personal and ancestral histories! Being on a spiritual path requires that we all heal limiting and painful energies from our past. This class meets every 2-3 weeks. Each class is independent, so you can register for the ones you most want or all of them.

Webinar, February 7 - 28
Mastering the Elements Part 1
This is an advanced series that will help you deeply understand, sense, and develop your ability to control the four elements: air, fire, water, and earth. Prerequisites: Aligning Forces, Psychic Senses

Webinar, March 5 - April 9
Building Awareness IV: Conscious Incarnation
This class takes you through the full incarnation cycle, from the death process, after death, activities between lives, planning to incarnate again, choosing your next life situation, birth, and living your soul's plan. Prerequisite: Building Awareness III: Spirit Guides

Webinar, March 6 - May 1
Building Awareness: Psychic Senses
A comprehensive course to develop your ability to sense energy through all the psychic senses: seeing with eyes closed and open, feeling, hearing, and knowing. Expand your awareness and take the blinders off! Most of the action around us is non-physical. Prerequisite: Building Awareness I: Psychic Protection.

Webinar, March 9 - 10
Advanced Land Healing Training
Become a part of a very effective world-wide project to uplift consciousness and dispell dense energies. Healing our planet and therefore humanity is fulfilling spiritual service! Prerequisite: Beginning Land Healing Home Study.

Webinar, April 18 - May 9
Mastering the Elements Part 2
This is an advanced series that will help you deeply understand, sense, and develop your ability to control the four elements: air, fire, water, and earth. Prerequisite: Mastering the Elements Part1

Home Study April 20 - May 4
Initiation into the Order of the Blue Snake
Join an amazing group of lightworkers and get tools for your empowerment! New healing energies from Divine Mother for yourself, your life, and the world. Sacred feminine power, for men and women. The world needs more of this now!

June 21-23 in Mt Shasta
Initiations in the Order of Melchizedek
Our annual spiritual gathering. Being initiated into this cosmic order in the presence of spiritual family and friends is highly profound and transformative, and puts you in a closer relationship with the Ascended Masters.
---
Ongoing Programs
---
Webinar Series:
Building Awareness
An advanced webinar training series that guides people into greater awareness in a step-by-step program of psychic development and spiritual evolution.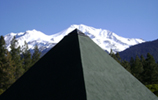 Mt Shasta Pyramid

Unique, powerful, spiritual energies in our 24 X 24 foot pyramid. By appointment only, groups and individuals, for meditation. Short visits and longer vision quests.
---
Solstice in the Valley of Emergence
December 2018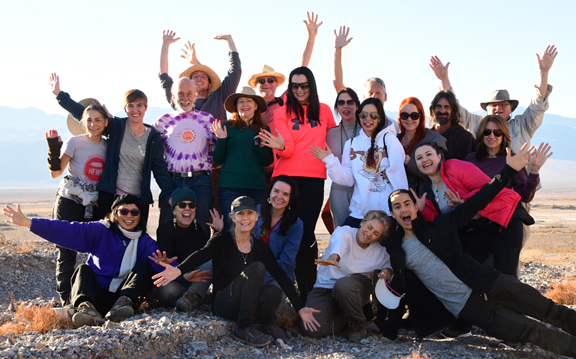 Initiations in the Order of Melchizedek
June 2018